You think I should stop all the clocks?
Cover the mirrors?
Fall into weeping hysteria
Grasp at bloody shards,
the tired shreds of what was?
Come kiss me goodbye then.
A proper shroud beckons.
I only mourn
The waste of my time.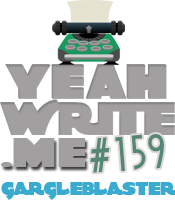 42 words in response to the question, "Have all your clocks stopped?"
As I am jumping back into these writing prompts after a short hiatus, I would very much appreciate any and all constructive criticism.