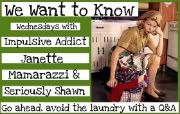 1.} What was the last thing you searched for online?
The last thing I searched for were these questions, as a matter of fact. Google is my BFF.
2.} If we visit your home state, what is one MUST we should do before leaving?
That is a hard one! This is Texas, after all, with it's two time zones and five climate regions. You can float on a river in many states, so I don't think it's a MUST to travel to New Braunfels and toob, although the fly fishing is supposed to be first rate. The beaches here are not for the faint of heart, as many of them are still pretty wild. Nobody in their right mind should ever go to Houston. Palo Duro Canyon is interesting, but certainly not a MUST. The ghost lights of Marfa are really nothing ususual, especially not for the extremely long drive. The Hill Country is pretty enough, but certainly not a MUST, and I think it's best if everyone just keeps away from East Texas. Dinosaur State Park? Nah.
I think as a native I am genetically obligated to say that a visit to the Alamo is required. However, I truly believe that it is a MUST to locate the best bbq joint (not a chain restaurant!) around you and eat there before you leave. I've eaten bbq in many states, and this state has the very best. If you ask around, you will hear the names of the BBQ places around you, or check out Texas Monthly's website, since they post a listing of the best places in the state.
3.} What do you think pharmaceutical companies should invent a pill for that isn't on the market yet?
I want a pill that would give me a perfect body for a couple of hours. It would make date night, class reunions, and taking my child to the pool much more pleasant experiences!
4.} When was your first kiss? Was it good or bad?
First kiss? I think I was 8 years old. A kid named Eric. I don't remember if it was good or bad,
5.} What is your guilty pleasure TV show that you cannot miss?
It is a tie between Supernatural and True Blood and Castle. Nobody else I know, with the exception of my husband, watches Supernatural, which is sad, because it is an excellent show. Witty dialogue, intricate plot lines, tie-ins with established monster mythology, good guys always win--what's not to like? (If you liked Buffy the Vampire Slayer, or Angel, or Firefly, you will love Supernatural)
I've read all the True Blood books, but the television show is so much more vivid and exciting that I almost never mind that they veer from the books!
I like Castle because Nathan Fillion is just plain awesome.